In May 2023, the Pipeline and Hazardous Materials Safety Administration (PHMSA) proposed regulatory amendments to implement the mandates outlined in the Protecting our Infrastructure of Pipelines and Enhancing Safety Act of 2020 (PHMSA NOPR). The PHMSA NOPR aims to tackle the critical issue of methane emissions from various gas pipeline facilities, including transmission pipelines, distribution pipelines, gas gathering pipelines, natural gas storage facilities, and liquefied natural gas facilities.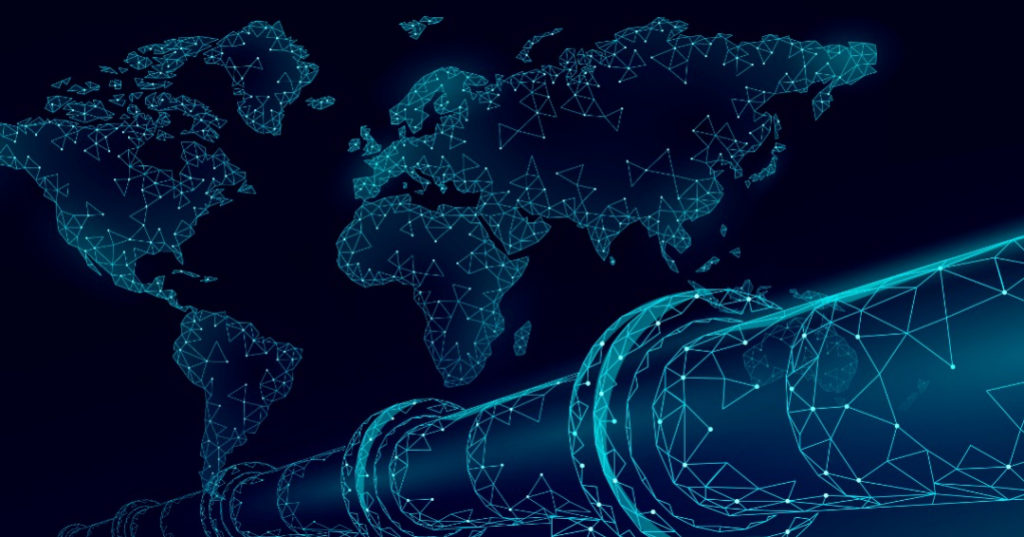 Understanding the PHMSA NOPR
The Notice of Proposed Rulemaking (NOPR) update represents the most significant change in monitoring requirements for the natural gas industry since 1970. It continues to prioritize damage prevention, building upon existing rules while introducing enhancements. However, the NOPR is now also driven by climate change considerations, highlighting the need to address fugitive and vented emissions, update outdated regulations, and include environmental factors in monitoring practices.
Who is impacted by the proposals?
The PHMSA NOPR impacts various sectors of the industry, including approximately 2.7 million miles of gas transmission and distribution pipelines, a portion of gathering pipelines, 403 underground natural gas storage facilities, 438,000 additional gathering pipelines, and 165 liquefied natural gas (LNG) facilities.
What are the key changes?
One key aspect of the PHMSA NOPR is the transition from voluntary compliance to regulated compliance. The regulations expand beyond public safety to equally emphasize environmental concerns. Furthermore, previously unregulated parts of the industry are now included, and existing sectors face increased regulatory requirements.
The PHMSA NOPR introduces more frequent patrols, expanded leak detection surveys, and stringent repair/mitigation requirements applicable to "all leaks." The adoption of innovative leak detection technology and practices is encouraged, with a specific focus on achieving 5 parts per million (ppm) standard for leak detection.
Another critical focus of the NOPR is addressing weather and climate change impacts on existing pipeline infrastructure. Incidents resulting from flooding, land movement, and major storms pose significant challenges to pipeline integrity, particularly at water crossings affected by flooding, river scour, and river channel migration.
Moreover, the PHMSA NOPR places greater emphasis on higher emission sources within the industry and lowers the emission threshold for reporting.
Embracing Technology: The Imperative for Pipeline and Utility Companies to Comply with Evolving Regulations
The traditional approaches that pipeline companies and LDC's have relied upon for years are no longer sufficient to meet the increasingly stringent regulatory requirements. The need to reduce methane emissions, prevent leaks, and ensure pipeline safety is now accompanied by a growing emphasis on environmental considerations.
To navigate this new regulatory terrain effectively, pipeline and utility companies must proactively adopt and integrate advanced technologies into their operations.
These technologies, such as Sensing-as-a-Service, offer unprecedented capabilities to detect, locate, and mitigate network issues promptly, while providing valuable data insights for compliance reporting. The technology can also offer a game-changing opportunity to reduce costly patrolling measures.
By embracing technology, pipeline and utility companies can not only meet regulatory obligations but also gain a competitive advantage, enhance operational efficiency, and contribute to a sustainable energy future. It is no longer a choice; it is imperative for utilities to embrace technology in order to comply with evolving regulations.
How FiberSense can play a part in compliance.
FiberSense offers pipeline and utility companies transformative solutions to address the evolving concerns faced by utilities in regulatory compliance pressures.
By leveraging the existing functionality of fiber optic cables already installed along the pipeline route, FiberSense provides real-time monitoring and comprehensive coverage to pipeline and utility network owners. , This in turn enables the pipeline and utility companies to detect and locate issues with unmatched precision especially given the heightened regulatory measures now underway.
By partnering with FiberSense, pipeline and utility companies can not only ensure regulatory compliance but also foster a culture of proactive environmental stewardship, ultimately leading to safer operations, reduced methane emissions, and a more sustainable energy infrastructure.
If you would like to know more about how the FiberSense team can help your pipeline and utility address the requirements of the new PHMSA rulings, please contact us.