Bridging the physical and digital world
The FiberSense platform is demonstrating a wide range of safety, security, productivity and efficiency benefits across an array of stakeholders that share public space in cities.
This is not another IoT. With no need for any specialised equipment on the objects or at the site of the event being digitised this platform is powered by a new class of sensing fabric that captures all objects and events in the sensing area in 3rd party in real time with no gaps. There are a number of unprecedented capabilities that have been demonstrated on the FiberSense platform that are just not possible with the discrete sensors of the IoT.
FiberSense's service model delivers game changing insights to clients through highly accurate vibration sensing at massive scale.  Our service model, lowers the bar to switch on these advanced capabilities covering clients assets, improving access and delivering clients accessible sensing coverage.  We offer a full turnkey service in return for monthly subscription: FiberSense provides, installs and tunes all necessary equipment, we actively monitor and manage the service as our system learns globally, delivering world leading levels of accuracy and service performance.  This eliminates the need for capital expenditure by clients and ensures our clients are not left trying to own/operate equipment unsupported – FiberSense takes care of everything.  If clients have existing fiberoptic cables available for sensing we can use those, or we can work with our telecoms partners/dark fiber providers to arrange access as part of our service.
Technology capable of giving you a 6th sense.
Visualise a thunderstorm is crackling overhead and you're walking down a city street at night with the rain pouring down. You're about to cross the road when your watch beeps "Speeding driver warning". You stop and look up and a split second later a speeding car skids around the corner narrowly missing the oncoming traffic.
FiberSense is a new digital platform built on a groundbreaking sensor technology called Vibration and Detection and Ranging. FiberSense will bridge the physical and digital world at an unprecedented density and scale.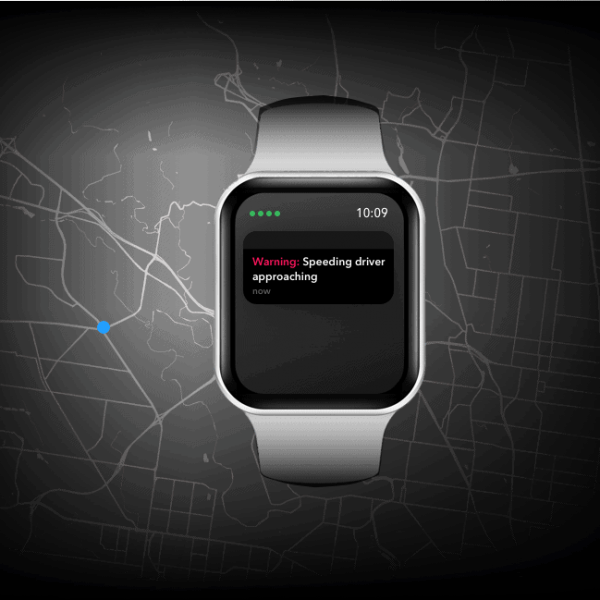 All possible with our advanced technology